Reviews for PS Federal Retreat 
Holiday Accommodation in Goolwa, South Australia
What a special place to stay! We felt like we were living like royalty – so secluded and peaceful. Our bed was comfortable and cosy, even the creaky floorboards were endearing. Our biggest mistake was not staying longer. We highly recommend this destination, you wont be disappointed
Unique. Unique. Unique place. Unique location.
Very much enjoyed our night in a piece of history surrounded by wetlands, birds and fish. Would have liked to stay longer.
This was the most relaxing break I have had for a long time. Nothing compares to waking up in the morning and looking out over the water, being greeted by the local bird life. Very romantic, I would recommend for those seeking privacy in beautiful surroundings.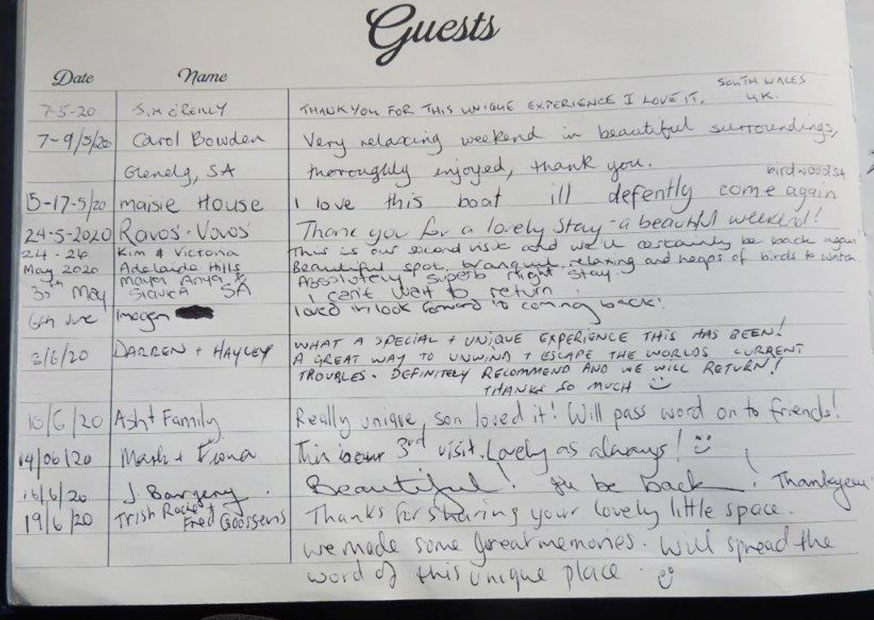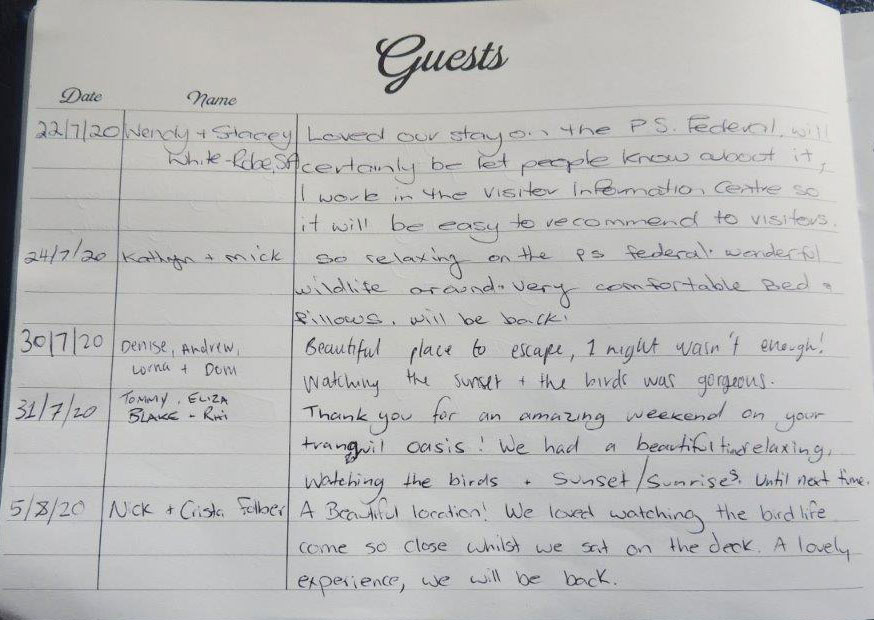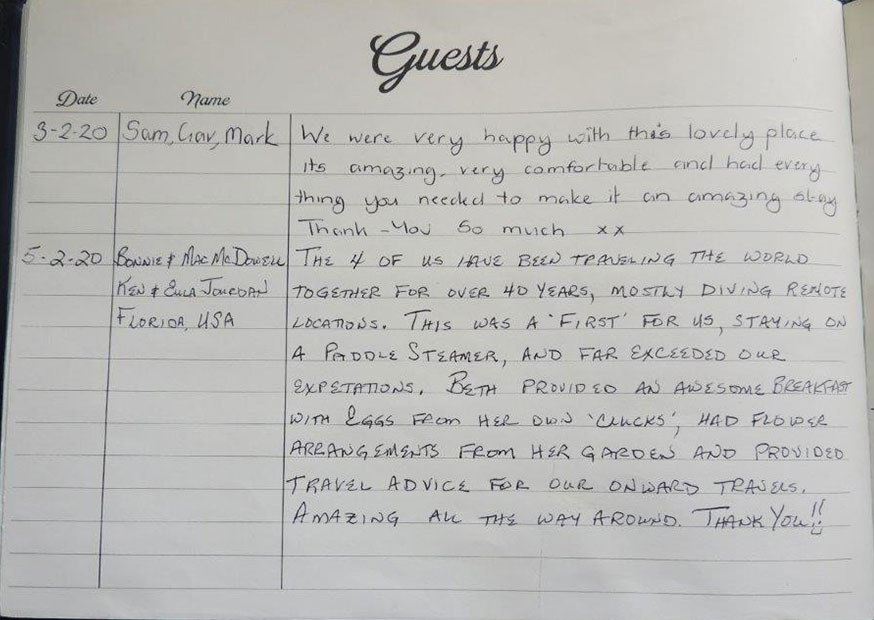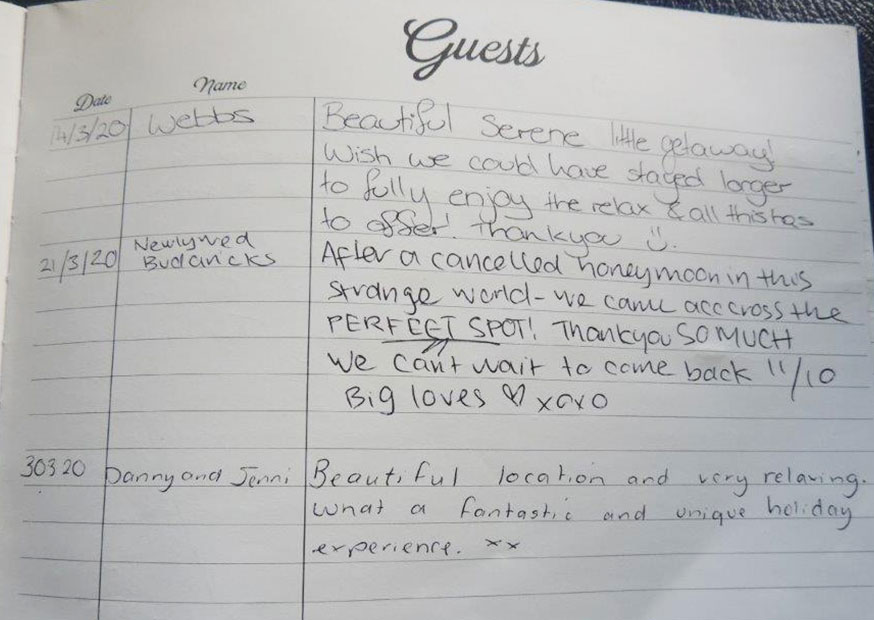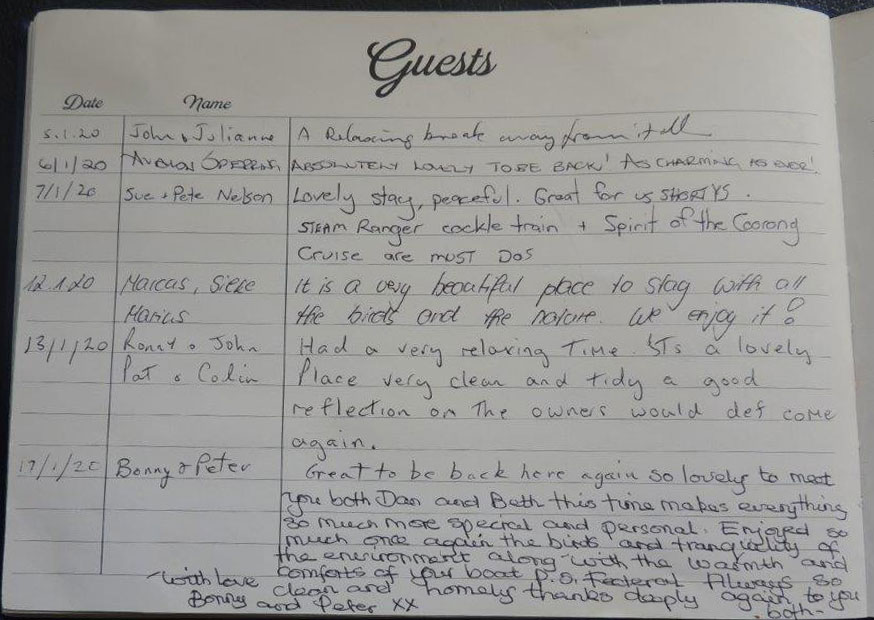 This is such unique, private accommodation yet within walking distance of Goolwa. I would recommend the paddle steamer wholeheartedly,
it's a brilliant place to stay!
PS Federal is a most unique and beautiful b&b. Everything spotlessly clean and very comfortable. Generous breakfast provisions and welcome bottle of wine. So many places to sit inside and out to enjoy the views with a glass. Loved relaxing on the deck chair and watching river life. Thank you Beth and Dan.