Holiday Accommodation in Goolwa, South Australia
Barrage Road, Goolwa, South Australia
4 guests
2 bedroom, 2 beds, 1 bath
Fully self contained, Off-grid
Fully self contained, Off-grid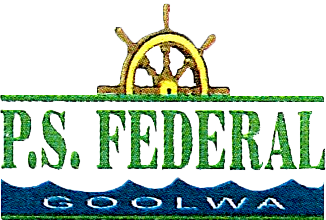 Holiday Accomodation in Goolwa SA 
Paddle Steamer PS Federal Retreat is a beautiful boat standing on the River Murray. It provides 2 bedrooms, hosting up to 4 guests. It has a large, relaxing lounge and a kitchen with a panoramic view of Hindmarsh Island which lays adjacent to a bird sanctuary. It is of walking distance to Goolwa beach and just a 10-minute walk to the Goolwa information centre. The Paddle Steamer PS Federal Retreat offers a unique and relaxing experience compared to a regular holiday house. It's even eco-friendly, running off solar panels. 
Upon arrival, you will be greeted with a bottle of wine, as well as cereal, bread, morning beverages and bacon and eggs for breakfast. Towels and toiletries are supplied, as well as extra pillows, linen and blankets. This creates an easy experience and allows for relaxation as soon as you start your holiday. There are even books and DVDs for entertainment and workspace areas, making Paddle Steamer PS Federal Retreat a flexible accommodation for families. 
Holiday Accommodation on River Murray
Built in 1902, the PS FEDERAL Paddle Steamer now rests on stilts in the River Murray near where the Mighty River completes its journey and joins the Southern Ocean.
There are two generous bedrooms, a large lounge and galley kitchen with stunning panoramic views across to Hindmarsh Island and of watercraft on the river.
Proudly Off Grid and Eco-Friendly with a solar powered (12 Volt) system for minimal environmental impact.
Not just a place to stay but a unique accommodation experience on the Fleurieu Peninsula on board the Paddle Steamer PS Federal!
Barrage Road, Goolwa, South Australia
Please take care of this beautiful old boat, she's 118 years old!
4 guests | 2 bedroom | 2 beds | 1 bath | fully self contained | off-grid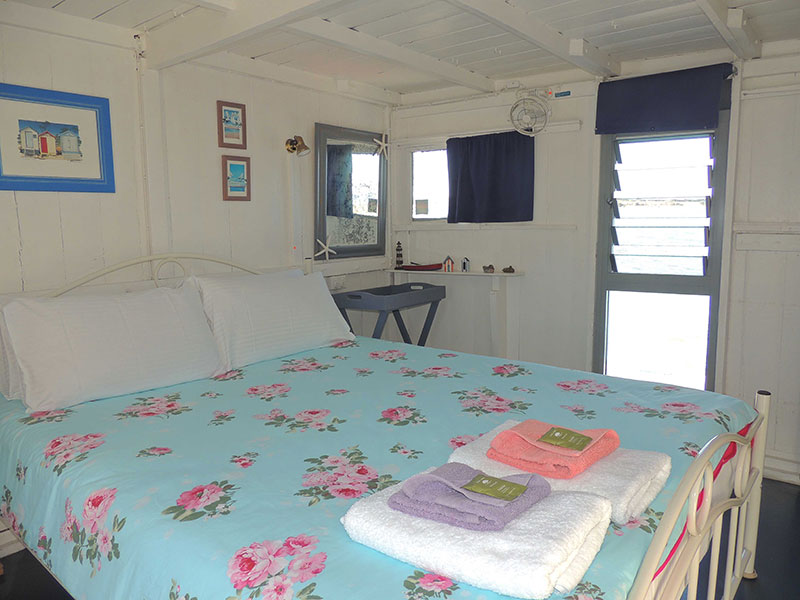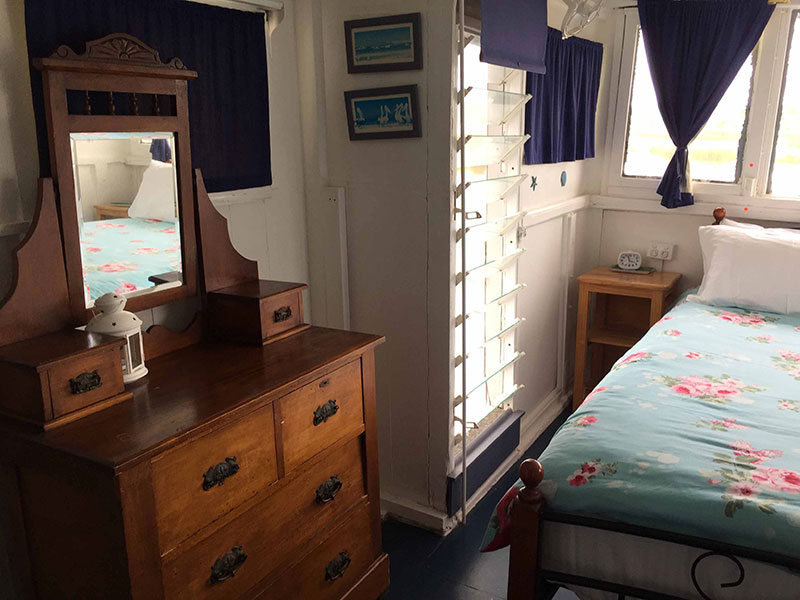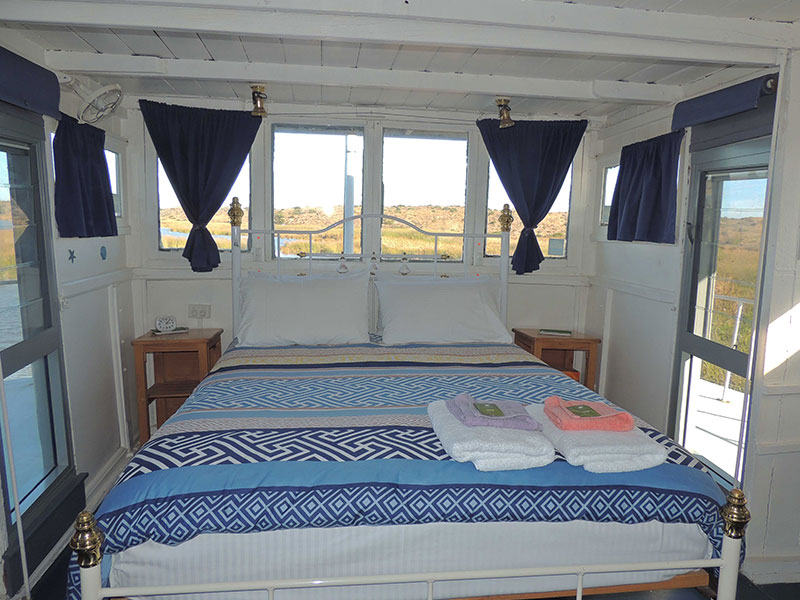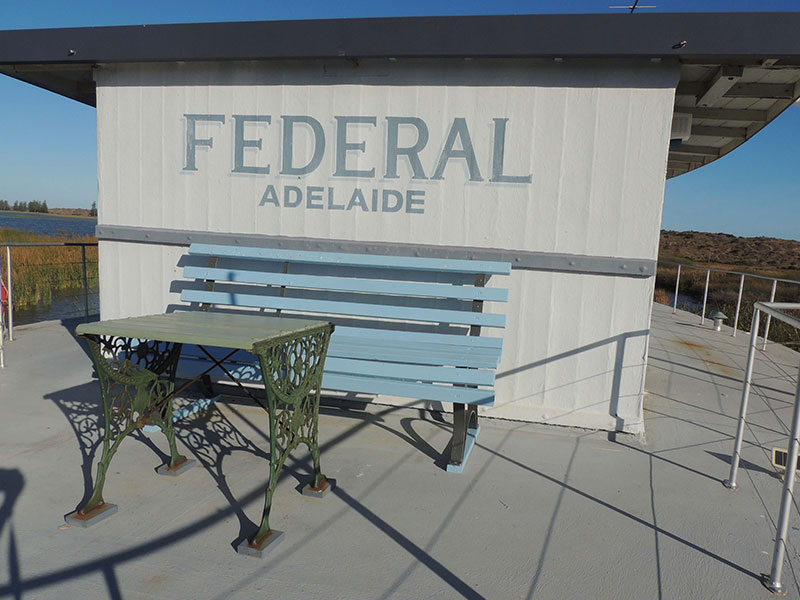 Accommodation facilities and prices
Sleeping Arrangements
Bedroom 1:
Queen Size Bed
Bedroom 2:
Queen Size Bed
Essentials
Breakfast is included for the first morning of your stay.  Cereal, milk, bread, tea, coffee and bacon & eggs are provided.
A vegetarian option is available upon request.
A complimentary bottle of wine is also included
Towels and bed linen are supplied.
Off Grid
Off Grid and Eco-Friendly with a solar powered (12 Volt) system for less impact on the environment.
Amenities
Kitchen
Extra pillows and blankets
Heating
Toiletry Essentials
Clothes Hangers
TV & DVD
Books & Games
Laptop friendly workspace
Free parking on premises
Fire extinguisher
Smoke detector
First aid kit
Prices
Per Night – from $200
Extra Guests – $20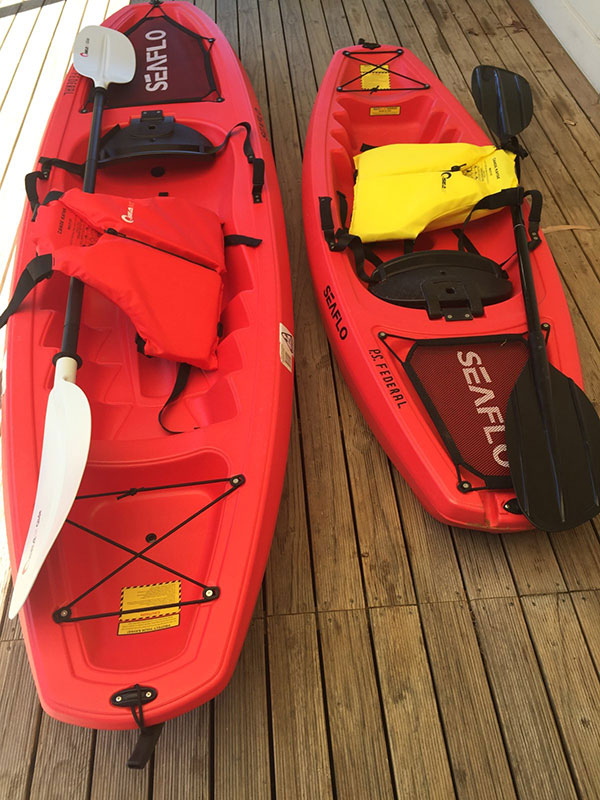 Kayak Hire for our guests
While staying on PS Federal you can hire our kayak to explore that Murray River. By kayaking you will be able to explore and get closer to birds and the wildlife along this beautiful part of South Australia. Rate includes life jackets and oars/paddles. A two adult kayak and a youth kayak.
Price : $50 for the whole stay
Location of holiday accommodation in Goolwa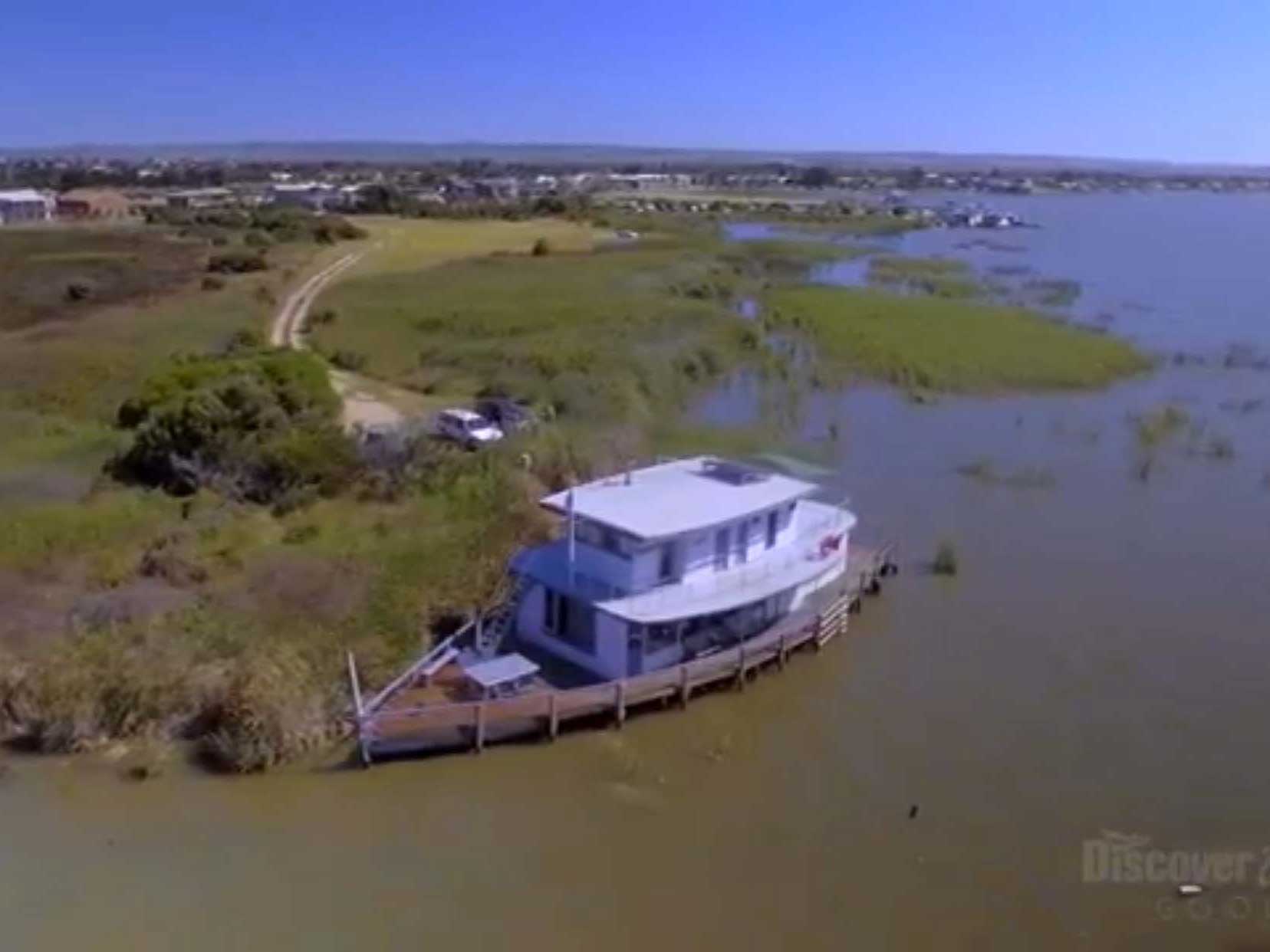 Pristine Location – Eco Friendly on River Murray
Relaxation and leisure time is so vitally important in this age of connectivity and constant information!  You will begin to unwind as soon as you step aboard the PS Federal.
This pristine location has the calmness of being on the River Murray, yet is only 87km south of Adelaide.  Located on the Goolwa Barrage, the PS Federal sits on stilts close to the River Mouth where the Mighty Murray River completes its journey and joins the Southern Ocean.
Adjacent to a bird sanctuary, you'll enjoy the sight of spoon-billed cranes, pelicans, black swan families, egret, purple swamp hens, dusky moorhens and black-winged stilt, all residing in complete privacy.
Goolwa and nearby areas
Situated perfectly for activities such as sailing, canoeing, kite surfing, windsurfing and water skiing and yet is within a short walking distance of the delightful township of Goolwa. There are also many close by family friendly activities to choose from such as the Goolwa Animal Farm, Rail, Boat or Air Tours, Playgrounds and even a Doll Store!
The Goolwa Visitor's Information Centre is a leisurely 10 minute walk, as is a wide range of local cuisine choices from an informal yet delicious fish burger and chips, through to fine dining.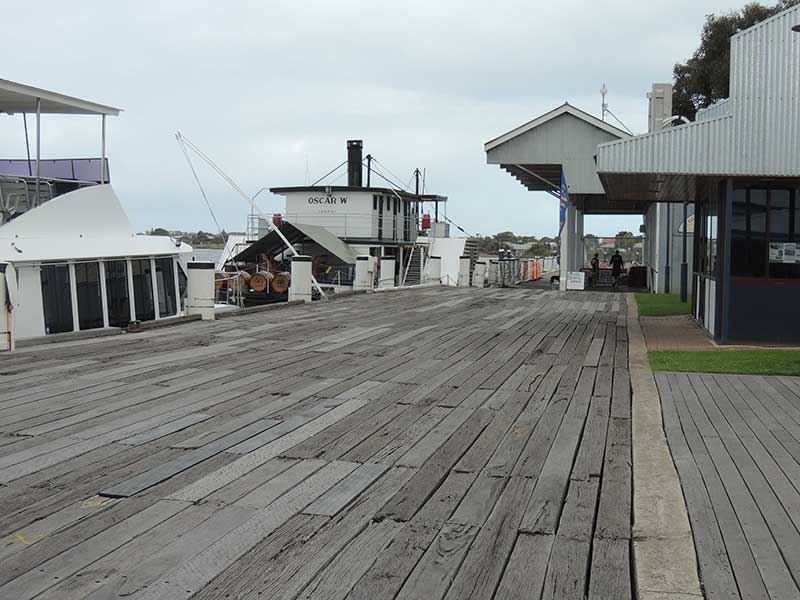 Goolwa and surrounding area
This pristine location has the calmness of being on the River Murray as well as the energising surf of Goolwa Beach just a short walk around the corner.
Steam Train trips to Victor Harbor
Goolwa Markets & Antiquing